Western Computer is an independent Apple specialist, providing Apple technology, training and expertise to businesses for more than 30 years.
Introducing new technology to your business can be challenging. The consumerisation of IT is driving business to embrace new technology faster than ever before. We've been helping businesses transform the way they work and specialise in integrating Apple technology into existing environments. Whether it's Mac, iPad, server or infrastructure, we have the expertise to help you achieve your goals.
Expert advice throughout your journey with Apple
Our Apple Business Specialists will take the time to understand your business and what you require from Apple technology. We understand the issues facing businesses, helping you create and maintain state-of-the-art solutions to drive your business.
Flexible purchasing
Maximise your budget with flexible financing from Apple Financial Services. We offer tailored finance and operating leases, so your technology is up to date without impacting your cash-flow.
Residual value
Apple products make sound financial sense for your business. The highly durable hardware and simple software updates means that Apple products retain significant value over their lifecycle, making them more affordable.
Business support services at every step
We can install and integrate Mac and iPad into your existing infrastructure or provide new wired and wireless networks, when needed, to support your devices.
To maximise the use of Mac or iPad in your business, choose from our Professional Development courses to give your employees the skills they need.
For extra reassurance our support services offer telephone, remote access and onsite support.
Apple Authorised Service Provider
It's a fact of life that sometimes things can and do go wrong. As an Apple Authorised Service Provider we provide support on the complete range of Apple products.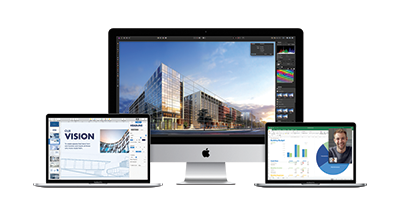 ---
Speak to an Apple Business Expert

Email our Apple Business Experts and we will get back to you as soon as possible.

Please click here to fill in our contact form and we will get back to you as soon as possible.

Prefer to call us?
Speak to an Apple Business Expert.