Our Apple Premium Reseller stores are great places to experience and purchase Apple products.
Express Delivery
Free shipping on all orders
2 Year Guarantee
on Mac, iPad, iPhone and Apple Watch
Finance Options
Shop now. Pay later with Klarna
Service & Support
Apple Authorised Service Provider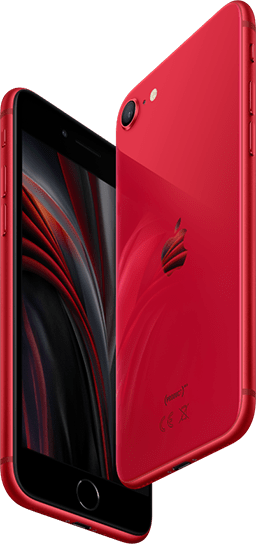 Read our Reviews
I booked an appointment with this store on Tuesday 04/07/23 and spoke to Simon about a fault with my iPhone. We was greeted at the door and welcomed into the store. Simon was friendly and professional throughout our visit and look at the phone straight away. Unfortunately the phone had couple of hardware faults which…
Fantastic service from Jack today while upgrading our iPad. Trade-in of old one covered the cost of setting up and data transfer and a new case. Explained everything clearly in a calm and pleasant atmosphere. Have previously bought iPhones here. Good website, can check stock before you visit. We are so lucky to have Western…
Highly knowledgeable, very helpful and informative staff. Not at all pushy and invested in helping you to find what's right for you. I went into Western Computers today because my 8-year-old MacBook Pro went 'pop', and it was time for a new model. I was looked after by both Aiden and Robert, who simply couldn't…
I am so well taken care of by Western Computer staff. I just love and enjoy having to come in with computer issues and being treated with such respect and given all the help that is needed. Very grateful indeed to Rob for all the most recent help, thank you so much. Pat Collie
I brought my MacBook into the store today and was helped by a lovely staff member called Marie. I've been having lots of tech issues and was going round in circles which has been so stressful. I am so impressed with how much Marie has helped me today. I am leaving a very happy customer…
My Air Pod Pro (1st Gen) bud tips finally gave way yesterday after years of faithful service. On the off chance that I could purchase some new ones from Western Computers in Cheltenham I popped in to see the peeps there. Not only were they able to replace the tips from excess stock, they did…
Western Computers Cheltenham are well worth a visit! Joost the manager was extremely helpful in enabling me to use my voucher. I really appreciated you taking the trouble to sort it out for me and helping me to choose my new Apple Watch … Thank you for great customer service 😊
Had an iPhone issue & saw Jordan who could not have been more helpful. He was very professional and patiently resolved the issue. I happily recommend Jordan and Western Computer to anyone who needs service or sales in Chester. Thankyou
I'm happy that I had my battery replaced with the Western Computer store in Leamington Spa! I dropped my phone off at 10:30am and received an email just before 2:30pm to say that it was ready to collect! Speedy service and will definitely use them again in the future!
Great experience in store today. Friendly professional staff. All the latest Apple products. Helped me resolve an issue with my phone. Great to know there is an Apple support centre in Oxford. Highly recommended.
I went to the Chester store today. I was greeted by Sammi, he was extremely helpful and couldn't do enough. My MacBook screen had cracked and I was unable to get my masters research project as it hadn't saved to my iCloud Drive. Sammi was able to access it and get it back to me,…
Chester's store offered exceptional service and advice. Can thoroughly recommend. They were patient and took time to help sort out issues with family linking and a software problem. Thank you!
If I could give more than 5 stars I would. As someone who clearly hasn't a clue about phones and data and storage Louis was very patient with me, spent time not only explaining the different options for me to upgrade my phone but he also helped me to back up my old phone so…
I booked an appointment, through the Apple website, for a repair to my iPhone 12. The staff were extremely helpful and efficient, he diagnosed the fault and booked the repair within 10 minutes. My phone required a new part, fortunately they had stock and the repair was completed within 3 hours! Also to add that…
The screen on my M1 MacBook Pro died, and it was out of warranty. Not only did these guys fix it quickly and without drama, they were even able to reclaim most of the cost of the repair from the original vendor. I'm genuinely stunned at how helpful they were.
I have found that the staff in Western Digital in Chelmsford are always helpful and resolve many non surgical issues. Brad and George have resolved a keyboard issue that resulted from connecting a mouse. Excellent and Well done. Steve
Popped in hoping for some good, impartial advice and I was not disappointed. Brad was super helpful and obviously knew what he was talking about. After my visit I came away feeling much more confident with my iPhone 14. Definitely 5 star customer service. Thanks Brad much appreciated 😊.
Service is excellent, nothing too much trouble. Called in today with a query about something I couldn't do as I'm not very tech savvy and the manager patiently sorted it for me. I would definitely buy from them again and do recommend them to friends
Polite and professional experts. Ordered the necessary parts and swiftly replaced my MacBook's screen within 6 days. My product was complementarily cleaned and in pristine condition. Perfect service Special thanks to Aidan for his time and detailed explanation of costs and works.
My daughter's iPhone 13 has never properly charged from its wire port, so I took it in to Western Computers assuming it would need a couple of days looking at. Alex (I think) served us, and with a pair of tweezers and some delicate tinkering resolved that issue in about 5 minutes flat! This is…

Certified Apple experts

Two-year guarantee

Authorised service provider

Configure your own Mac

Flexible finance options