A brand-new store has arrived to Bond Street, Chelmsford.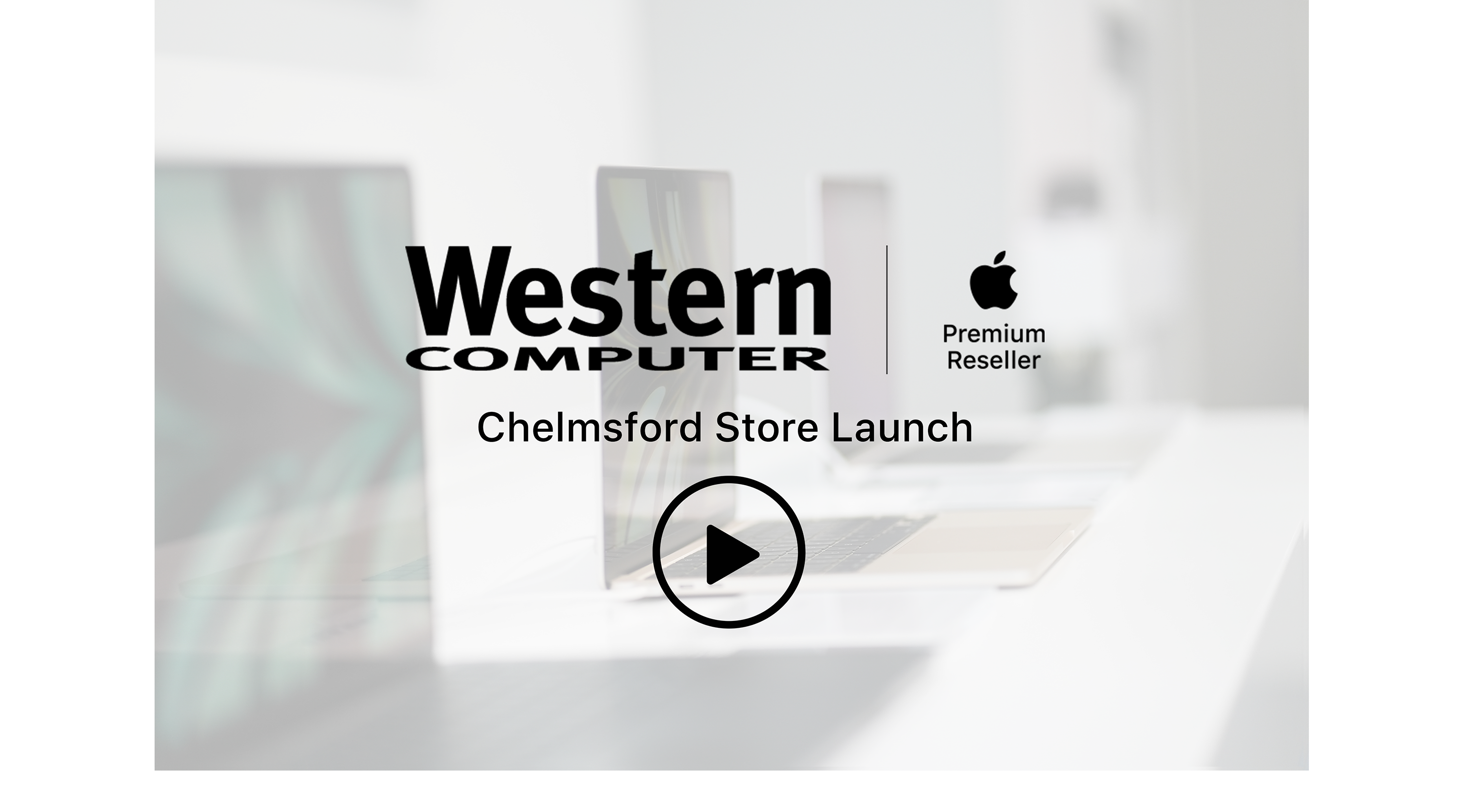 New store.
Our store in the Meadows shopping centre has relocated to Bond Street, Chelmsford. Our new opening hours can be found here. Our new Chelmsford location is an evolution of our last store bringing a brighter and more modern feel.
Launch event.
We held an exciting event to celebrate the launch of our new store. The day was a great success with lots of offers, giveaways, entertainment and fun had by all. Thank you to all our customers that came down to enjoy the day with us.
Who are we?
Western Computer is an Apple Premium Reseller. The store is a great place to experience and purchase Apple products. All of the staff are friendly Apple Experts, who will all go the extra mile to help customers. Western provide the full Apple package including giving advice, training and on-going support. Apple Premium Resellers have been recognised by Apple for providing superior customer service with a focus on Apple solutions, service and support. Plus any Apple device sold from Western Computer comes with the Apple warranty and a 2 year Western guarantee. Western Computer are also an Apple Authorised Service provider meaning, we are authorised to repair Apple products using only genuine parts. Western Computer was founded in 1984 by Keith Courtman, Western's managing director. With 38 years of business and 7 stores, we are very excited to introduce our new store on Bond Street.
Thank you to everyone who joined us to celebrate our launch of Bond Street.