Apple Solutions for Business
Expert advice throughout your journey with Apple.
Our Apple Business Specialists will take the time to understand your business and what you require from Apple technology. We understand the issues facing businesses, helping you create and maintain state-of-the-art solutions to drive your business.
For a successful deployment of iPad or Mac, Western Computer has the expertise and experience to help you build a brand new infrastructure, or enhance your existing one. We ensure your business has the robust network it needs, along with an efficient way to manage your Apple devices.
Mac enables powerful productivity in business.
The Mac lineup has everything your business needs, from notebooks with all-day battery life to powerful desktop computers. Every Mac is designed with software and hardware that work together seamlessly.
Mac is designed to help your employees do their best work, across all areas of the business.
Compatible, straight from the box.
Apple products are compatible with the applications your business already uses such as Microsoft Office, Google Suites, Adobe Suites etc.
Mac fits into just about any business environment, including Windows. Mac OS X is compatible with many applications such as Microsoft Office, Google Suites, Adobe Suites etc. You can even run Windows on your Mac gives you access to Windows-specific applications and bespoke systems with your business.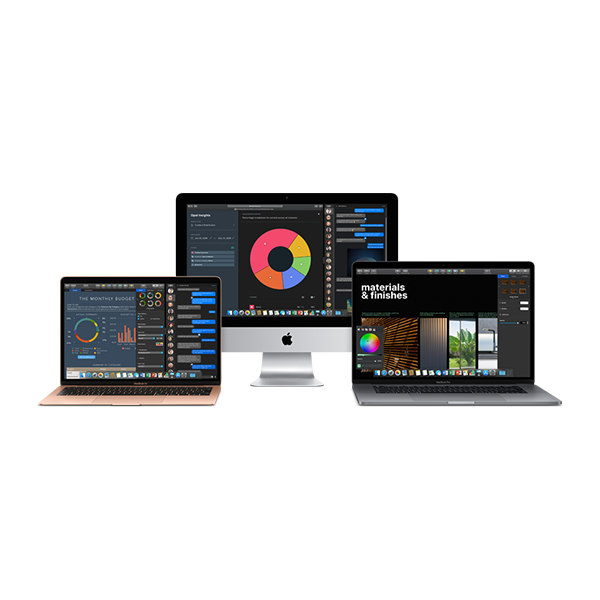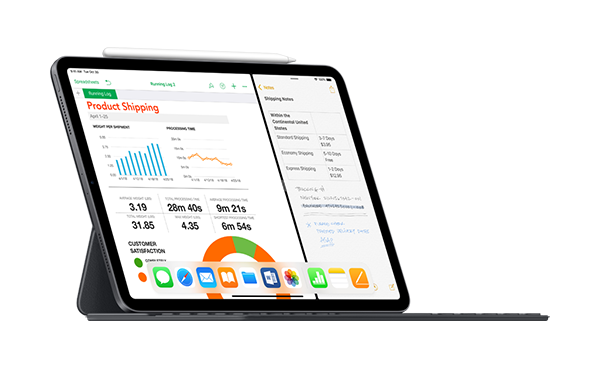 iPad in business.
From the moment you pick up iPad you know how to use it. iOS is designed to be easy, intuitive and familiar so you're productive straight away.
Apps.
Whatever your needs, the App Store offers thousands of options including many free business apps. Create stunning presentations, edit documents, share files between devices and work across multiple devices with iPad.
Power your business with OS X Server.
A server isn't just for large organisations with large I.T. departments and budgets to match. Small studios, retail shop, even home-based businesses can all benefit. OS X Server gives businesses the tools they need to deploy and manage their Apple devices.
Lightning-fast storage and backup.
Connect OS X Server to a RAID for increased storage options via Thunderbolt. Automated systems make secure backups easy to manage and maintain.
Networking.
Our fast, ultra-reliable network solutions are designed for your businesses needs. Devices can be enrolled and configured into your environment quickly, settings and security can be managed easily over the air.
Expert support from your Apple specialist.
Western Computer offers a complete solution by supplying, installing and supporting your new OS X Server and network environments. We specialise in designing solutions that incorporate Apple technology with best-in-class third-party hardware and software. Take advantage of our 30+ years' experience and outstanding expertise in designing robust systems you can rely on.
Adobe.
Create amazing content with Adobe Creative Cloud, collaborate across multiple devices with access to the latest updates and powerful software options.

---
Speak to an Apple Business Expert

Email our Apple Business Experts and we will get back to you as soon as possible.

Please click here to fill in our contact form and we will get back to you as soon as possible.

Prefer to call us?
Speak to an Apple Business Expert.